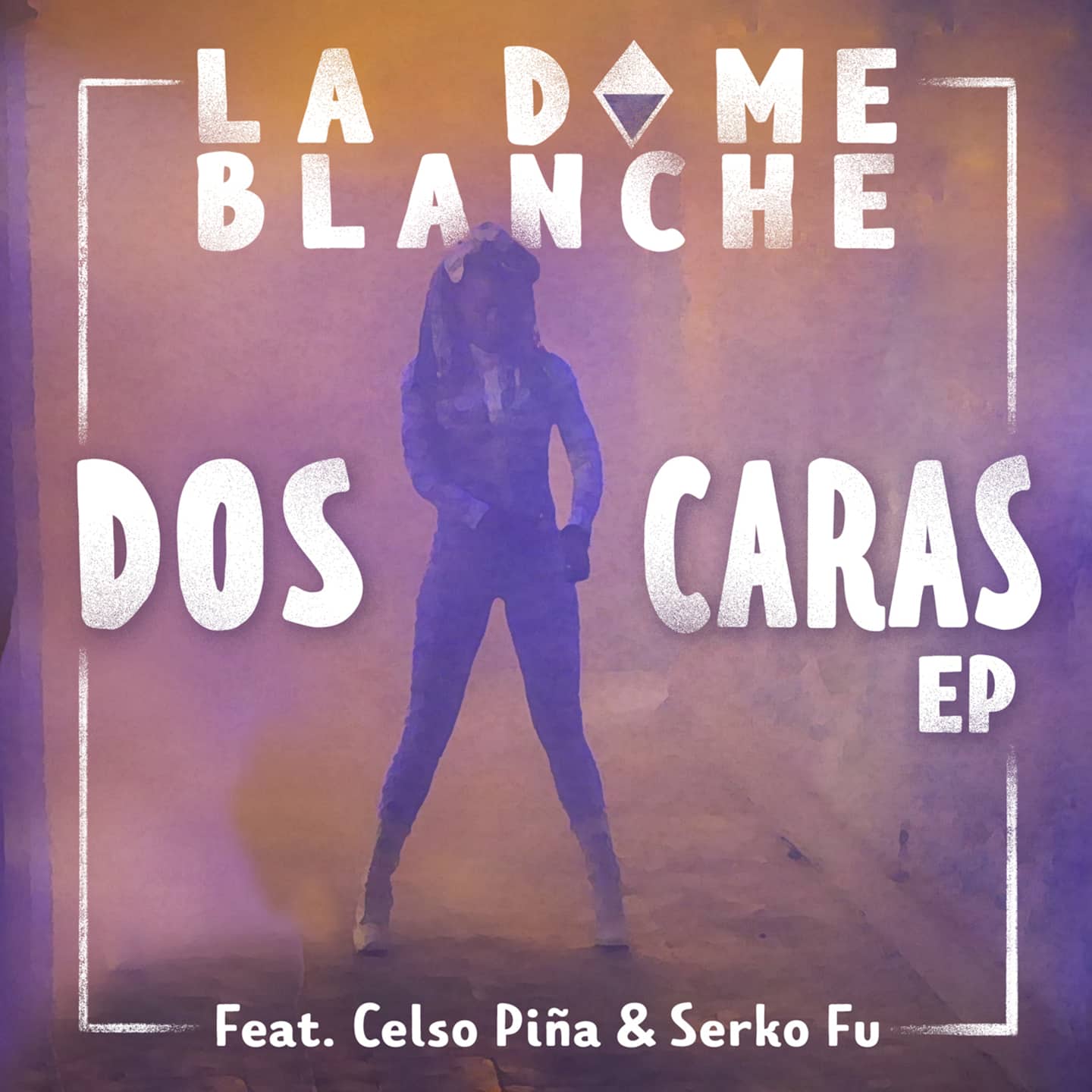 La Dame Blanche unveil her 4 titled EP Dos Caras EP !
With its explosive mix of hip hop, cumbia, dancehall, reggae, the singer, flutist and Cuban percussionist La Dame Blanche, delivers a powerful and irresistible sound, where the spirits invite themselves. Behind this character, inspired by legends from around the world, also present in the Cuban Santeria, is revealed Yaite Ramos Rodriguez, daughter of Jesus « Aguaje » Ramos, artistic director of the Orquesta Buena Vista Social Club.
In 2018, she's back with Bajo el Mismo Cielo her third co-produced album with her long-time partner, Marc « Babylotion » Damblé, signed on Jarring Effects. A disc of connections, welcoming many guests. A great musical party and gleaming!
29/03 – Grenoble (FR) – Musée Dauphinois
01/04 – Paris (FR) – La Bellevilloise
06/04 – Nilvange (FR) – Le Gueulard Plus
14/04 – Cenon (FR) – Le Rocher de Palmer
19/04 – Lille (FR) – Gare Saint-Sauveur
26/04 – Orléans (FR) – Jazz or jazz Festival
27/04 – La Rochelle (FR) – La Sirène
29/04 – Angoulême (ES) – La Nef
05/05 – Gignac (FR) – Le Somnambule
11/05 – Rio de Janeiro (BR) – Festival Back2Black
15/05 – Washington DC (USA) – Millennium Stage, Kennedy Center
25/05 – Montreuil (FR) – La Marbrerie / Album Release Party
26/05 – Sannois (FR) – EMB
01/06 – Bergen (NO) – Notjazz Festival
02/06 – Evreux (FR) – Fête de la Fraternité
09/06 – Kervignac (FR) – Festival Les Pieds dans la Vase
16/06 – Saint Pabu (FR) – Festival Ribamboules
22/06 – Comines (BE) – Festival J'Veux du Soleil
29/06 – Audincourt (FR) – Festival Rencontres et Racines
06/07 – Valencia (ES) – Jardins de Vivers
08/07 – Saint Peray (FR) – Crussol Festival
22/07 – Edmonton (CA) – Interstellar Rodeo Festival
26/07 – Laguépie (FR) – Lez'Art Festival
27/07 – Charlton Park (UK) – WOMAD
28/07 – Isla San Simon (ES) – Festival Sin Sal Son Estrella
29/07 – Isla San Simon (ES) – Festival Sin Sal Son Estrella
09/08 – Gaspé (CA) – Festival Musique du Bout du Monde
18/09 – Des Moines (USA) – Des Moines Social Club
20/09 – Chicago (USA) – Chicago World Music Festival
21/09 – Chicago (USA) – Chicago World Music Festival
22/09 – Albuquerque (USA) – Globalquerque Festival
05/10 – Istres (FR) – L'Usine