Dub to Dub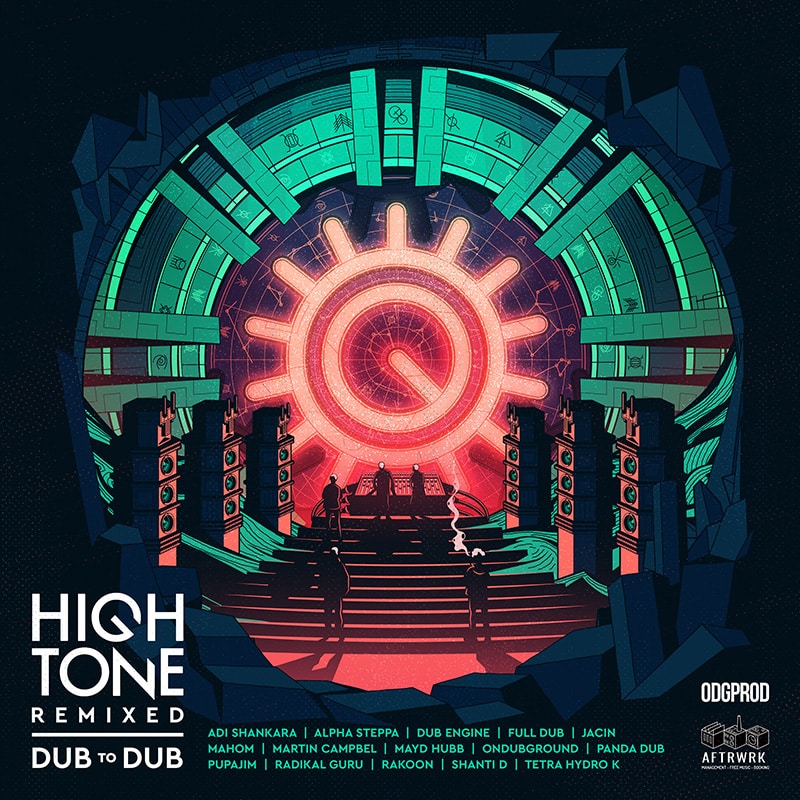 FX141 - 2018
LP
+ DIGITAL
---




---
01 – Ondubground – The Orientalist Remix
02 – Panda Dub – Raagstep Remix
03 – Mahom – Rubadub Anthem ft Pupajim Remix
04 – Alpha Steppa _ Dub Dynasty – Urban Style ft Martin Campbell Remix
05 – Jacin – Zentown Remix
06 – Adi Shankara – All This Things Remix
07 – Radikal Guru – Until The Last Drop feat Shanti D Remix
08 – Dub Engine – Emperor Dub Remix
09 – Tetra Hydro K – Enter The Dragon Remix
10 – Mayd Hubb – Afraid Of Nothing Remix
11 – Rakoon – Dirty Urban Beat Remix
12 – Full Dub – Glowing Fire Remix
13 – Alpha Steppa _ Dub Dynasty – Urban Style ft Martin Campbell Dub Remix
14 – Ackboo – Echo Logic Remix
15 – Roots Raid – Dry feat Shanti D Remix
---
High Tone
Pour leur vingtième anniversaire, High Tone a décidé d'ouvrir son répertoire à 12 artistes de la nouvelle génération Dub : Panda Dub, Ondubground, Mayd Hubb, Tetra Hydro K, Full Dub, Rakoon, Mahom, Jacin (Côte d'ivoire), Alpha Steppa (UK), Dub Engine (Italie) and Radikal Guru (Pologne).
Figures incontournables d'un certain underground européen, apôtres d'un do it yourself raisonné, engagés et pourtant souvent sans paroles, les High Tone ont su se façonner une place à part, patiemment, intelligemment, en restant en permanence connectés à leur public et à leurs racines, partant du dub pour construire leur propre univers, vaste et complexe, ouvert aux collaborations et toujours accessible.
Estampillé ethno-dub à leurs débuts, High Tone a fait évoluer la terminologie autant que les influences, devenant à son tour inspirateur, piochant dans le dubstep avant même que le terme n'existe et s'inscrivant pleinement dans ce que l'on nomme aujourd'hui la Bass Music, pour résumer les différentes filiations alliant drum and bass, dub, glitch hop et autres pistes aventureuses empruntées par les lyonnais, jamais immobiles et toujours ancrés dans le présent, toujours aux aguets, en recherche.
---
Audio
Missing FX! Aucun morceau disponible.
---
---