Director Arno Bitschy takes us on a journey in the footsteps of Jack Hirschman. The old American poet died suddenly in the shadows. On the other side of the Atlantic, Schvédranne composes music to his poems. Alone in the face of his disappearance, the musician goes in search of him. In the rubble of the American dream appear shadows, ghosts, men and women who, at random encounters, read us one of Jack's poems and tell their stories. Through their voices, Jack Hirschman lives on. In this musical road trip from beyond the grave, a poet, a people, a country takes shape. In this journey, the musician Schvédranne is a shadow, a guide. The melody born from his guitar awakens the old poet and summons his presence. Jack's voice emerges from these desert spaces, dark and strong. A discussion from beyond the grave takes place between poem and music. After a shooting in 2023, the documentary should be released by the end of 2024.
In an America more divided than ever, Detroit, a ghost town, offers the dark side of the American dream. In one of the many abandoned houses lives an old woman, Jazz. She sings old Billie Holiday songs, sad love stories, fallen destinies, heartbreaking passions. On her porch, she watches time pass, far from the chaos that shakes her country. Her ritual is immutable, every Thursday she meets her friends in a jazz club and sings, her broken voice shining. A forgotten destiny, finally brought to light thanks to Arno Bitschy , made on the sidelines of the World Wide Effects concept during the screening of Resilience in 2016 in Detroit.
A triple DVD/CD, a colorful testimony of the Jarring Effects epic in 2003, the pivotal year of ten years of audio-activism. Two DVDs for 200 mn of cascading interactions between images and sounds! The 1st DVD (140 mn) is composed of a presentation of the Jarring Effects team (26 mn), a document on the French dub scene (Improvisators Dub, Zenzile, Burning Heads, Lab°, Brain Damage), reports on all the artists of the label and bonuses. The second DVD is the live compilation in multichannel 5.1 (one hour) of the anniversary party of the label at the Transbordeur (09/05/2003), audio only with original video illustrations for each track.
Présentation en 144mn du label Jarring Effects et de son armada d'artistes prêts à en découdre sur tous les pans de "l'électro libre". Réunis dans la même effervescence et sur le même support 14 documunks proposent High Tone, EZ3kiel, Monsieur Orange, L'Oeuf Raide, Busyman, Interlope, Vox Populi, Super Stoned, La Phaze, Lenteur, l'équipe de Jarring Effects, la scène dub française (Improvisators Dub, Zenzile, Burning Heads, Lab°, Brain Damage, General Dub, Kaly Live Dub, Picore), interviews, extraits de concerts…
A musical project based on the production of a creation between local and French artists which gives rise to an album, a documentary portrait, and a French tour.
This collection of documentaries and albums in touch with urbanity, began in a South African port at the Cape of Good Hope in 2013 (Mother City Blues) and sailed to Detroit, "Motor City" in 2015 (Resilience), the city of the automobile industry that allowed America to invent the road trip and soul music. It was therefore logical that it should make a stopover in New Orleans, "NOLA", on the other side of the American dream (Call & Response). World Wide Effects is a project initiated by the independent music company Jarring Effects, specialized in non-conformist music since 1995.
Les Mamans du Congo & Rrobin - Ngaminke
Schvedranne, Jack Hirschman feat. Robert Spline - Venezia
AWORI x TWANI - Ranavalona
Les Mamans du Congo & Rrobin - Sala Sala
Le Jouage x Ezratz - At the Edge
Les Mamans du Congo & Rrobin - Live @Rio Loco Festival
Awori & Twani - Report & Live @Saint-Raphael Archaeological Museum
EZ3kiel - Versus Tour Live
Meï Teï Shô - Live @Transbordeur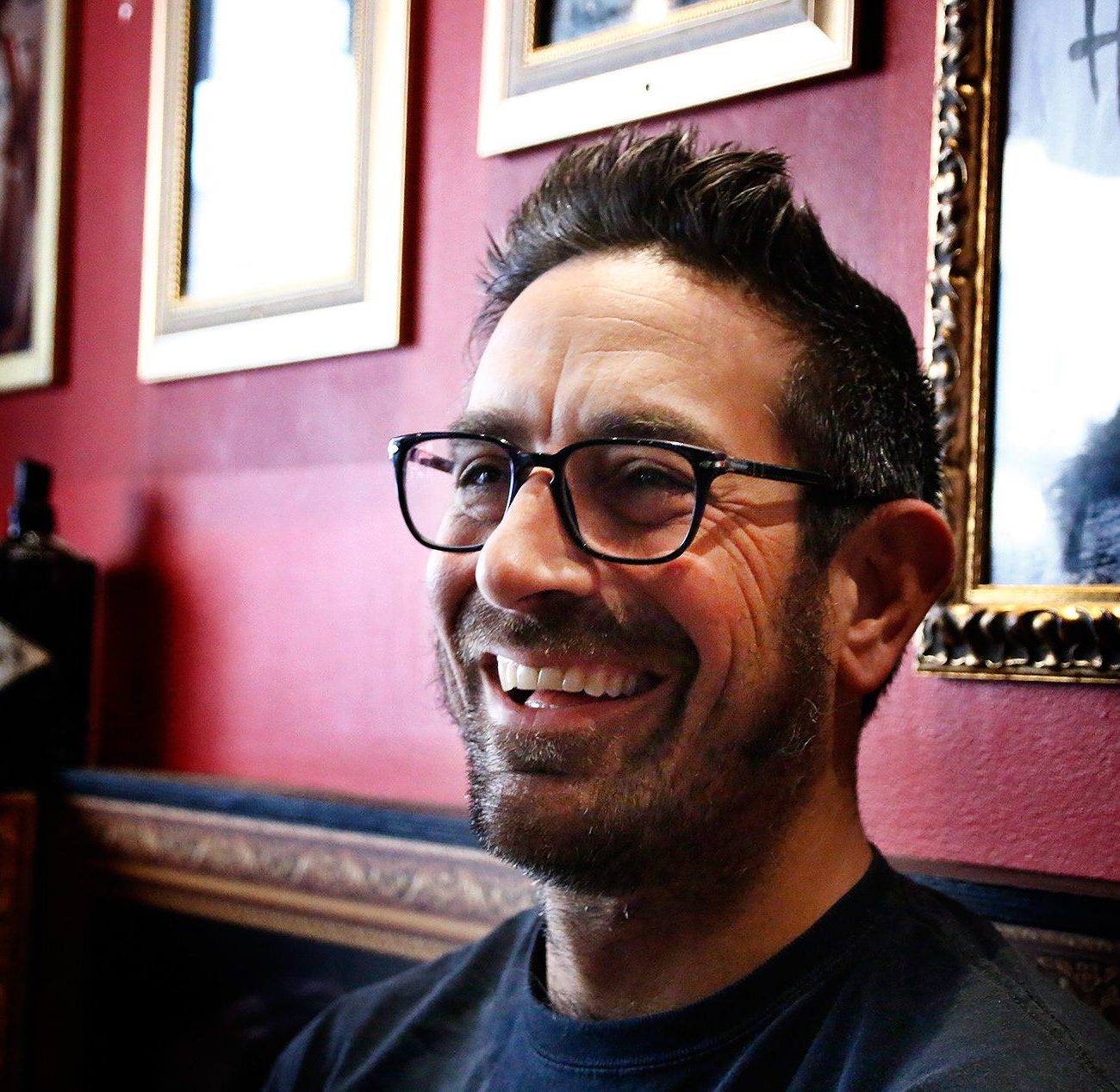 Trained as an editor, Arno Bitschy discovered documentary film as a volunteer at the Etats généraux du film documentaire de Lussas. A demanding cinema and an infinite field of possibilities. This shock will take him to Bosnia to film a festival of French utopians. Then he directed his first documentary, "Marie-France" (2007), the portrait of a tattooed woman, who exorcises her demons and the sufferings of her past through tattooing (4 years of shooting, self-production).
His achievements
I knew I had a brother
Call & Response 
Jazz
Resilience
Mother City Blues
Schvédranne, Jack Hirschman - On a verse of Whitman (feat. Erzatz)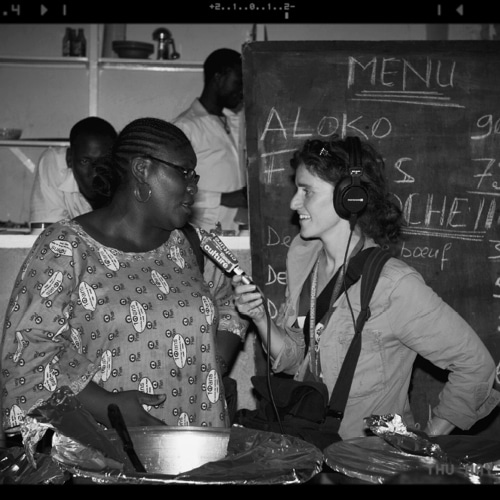 For the past twenty years, Elodie Maillot has been searching the forgotten corners of the world and of History to bring back stories and sounds, documentaries and music, hand-sewn for various media (La5e, France Culture, France Inter, BBC, Arte, RFI). Author of documentaries since 2001, she also founded the label Sons d'ailleurs. She also sets up sound exhibitions, training sessions in Bobigny or in Congo, shows and works on the sound design of albums.
His achievements
Les Mamans du Congo & Rrobin - Sala Sala
Les Mamans du Congo & Rrobin - Ngaminke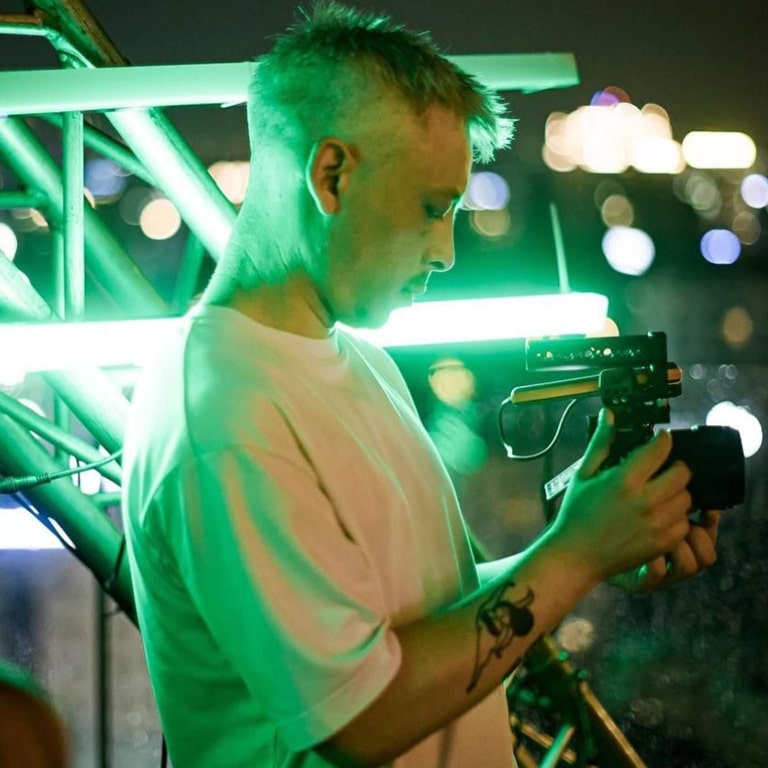 Originally from the Paris region, Damien Georges has been an editor since 2014. He directed his first clips in 2018, for artists like Le Jouage, Starlion or GREMS. 
Since then, he has directed music videos for various projects initiated by Jarring Effects. We can mention the clips of the first album of RROBIN, the first clip of the project Latitude 45 and realized many live reports. 
In parallel, he has created video clips for Lazyflow, James Delleck, DJ GERO, Canard fait du rap, as well as dance projects for GS Dance Studio and L'Institut des arts inclusifs.
He also collaborates with brands such as Dockers, Nike, OFF-White or Santi Billie.
His achievements
Rrobin - Deluge Epilogue
Rrobin - Spores
Rrobin - Super (feat. C sen)
Rrobin - Contact (feat. Spoek)
Rrobin - Sparkling
 Archeology of Saint-Raphaël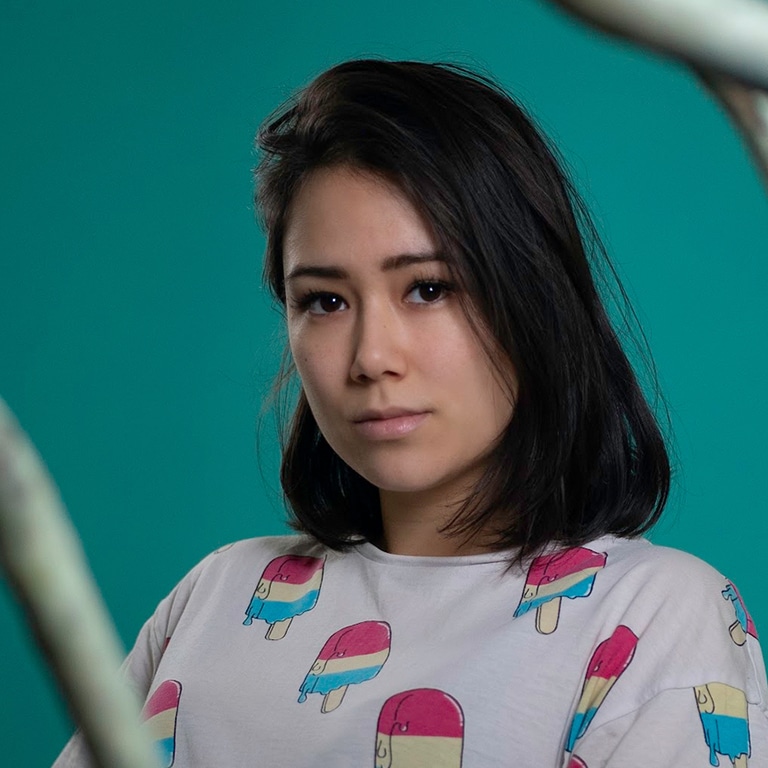 After studying film in 2011, Mei Fa Tan works as an independent director and producer in Switzerland. She has directed several short films, including Time Machinery (2019), which has toured in festivals around the world.
She imagines for the music video industry creative and narrative films, acclaimed by the critics. She collaborates with Swiss artists Muthoni Drummer Queen, Baron.e, KT Gorique, Awori and French pianist Sofiane Pamart.
Naturally curious, Mei Fa shoots projects all over the world.
Between music, fiction and narration, Mei Fa explores humanity through personal and inspired filmic creations.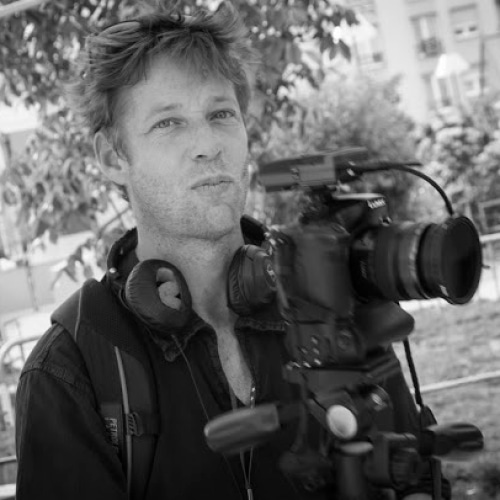 Director of videos and hybrid films, clips, reports, documentaries, teasers. For Jarring Effects, Rémy worked on videos of the artist Schvédranne with whom he collaborates since its creation.
His achievements
Schvedranne, Jack Hirschman Ft. Robert Spline - Venezia
Schvédranne - Virginia Tech - Live @Saint Raphael
Schédranne meets Jack Hirschman - Weapon of Mass Destruction - live @Saint Raphaël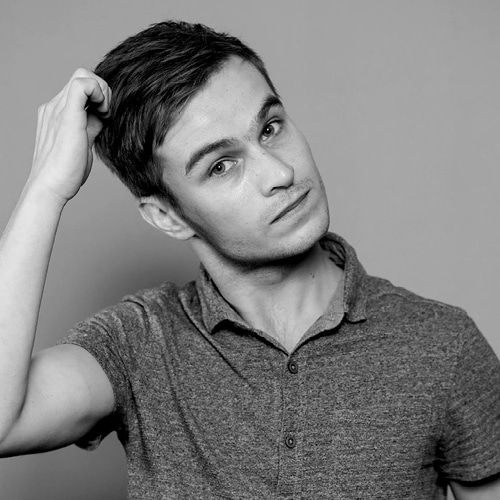 Freelance director since 2010, Victor Cointin aka MonkeyWink is an artist passionate about music and image, and an active member of several cultural projects in the 01 (Asso K-potes / Festival DTK / Cinematik Room / Le Lokal).
His achievements
Ultramoule - 1 2 3 Soleil
Ultramoule - Hardcore Softcoeur
His achievements
Kaly Live Dub - Allaxis
Brain Damage meets Willi Williams- Fyah Bun
Walk the Walk feat Brain Damage
His achievements
Erzatz - Meian - Short Film
Erzatz - A Day
Erzatz - Blow My Dreams
Erzatz - Don't Make Me Hide feat. M.Sayyid
Erzatz - Yougure
Erzatz - Along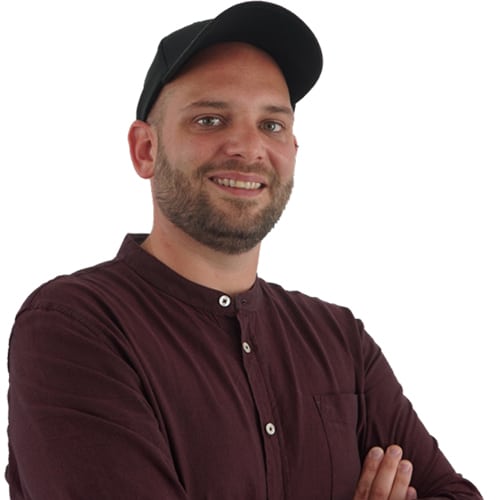 Passionate videographer for several years, Thomas Hugon discovered video during his numerous stays in France and abroad. He was then able to realize different projects such as travel videos, music videos, weddings or events. Very quickly, he felt the need to go further, to help while remaining creative.
Today he is specialized in video marketing. Curious and committed, he brings value to the products and services of entrepreneurs through his analytical mind and creativity.
His achievements
Awori & Twani - Report & Live @Saint-Raphael Archaeological Museum
FESTIVAL / F.A.M.E., BEYOND THE CINEMA
"The festival dedicated to musical culture will screen this Saturday night "Jazz" by Arno Bitschy and the diptych "The Mouth" and "Cilaos" by Camilo Restrepo. Films haunted by the beyond..."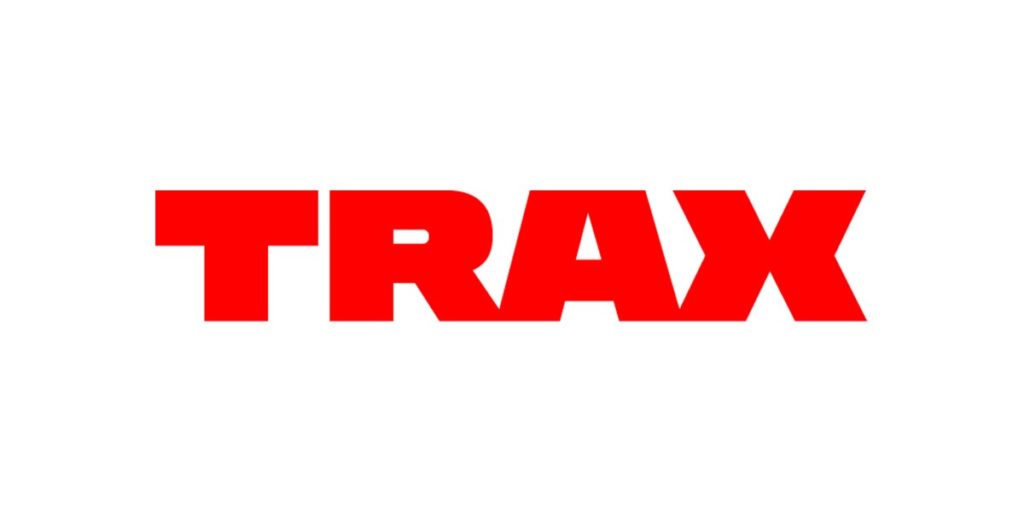 "Duringthe Nuits Sonores, Jarring Effects presented the teaser of Resilience, the upcoming documentary dedicated to the city of Detroit, its citizen resistance and the hip-hop group, D.Lights..."

"Nola is Calling, when Black Indians Chiefs meet Africa and bounce music..."